Eve Experience
The first new generation permanent hair colouring cream with INFINITE COLOR+ and KV TECHNOLOGV, created harmonizing science and nature.
- 75%+ Longer lasting colour
- 23%+ Deeper colour intensity
- 100% White coverage
Shop the range
EVE Experience Color
The newest generation of permanent hair colouring cream. Created from a harmony of nature and science, Eve Experience colouring generates the perfect colour without compromises. Specifically developed free from PPD and resorcinol with minimum ammonia to fully respect skin and hair. Eve delivers a more gentle and safe formula both for hair stylists and customers.
Shop now
EVE Experience Bleaching Powder
Dust free formulated bleaching powder. Up to 9 levels of fast-acting lift. Enriched with KV technology, Fast processing time brings results 20% faster. Low ammonia content for maximum comfort during services.
Shop now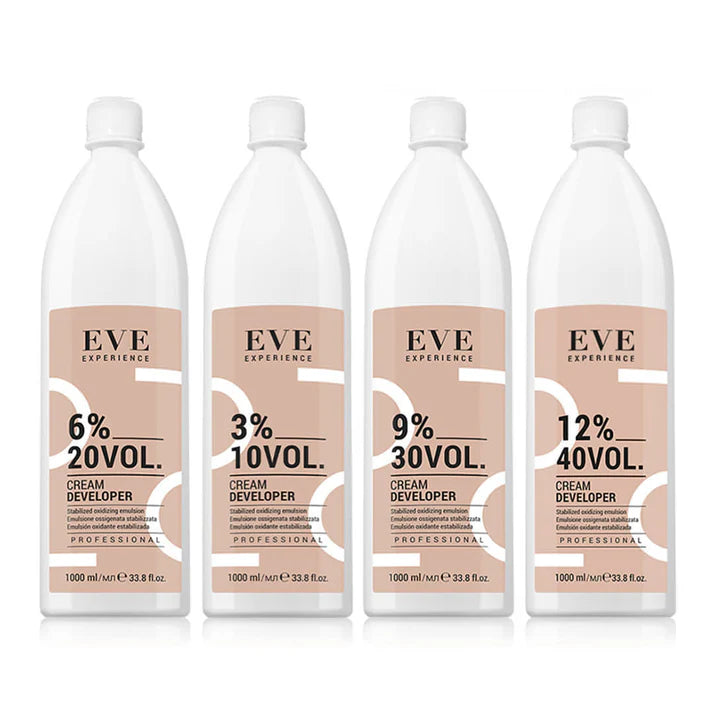 EVE Experience Cream Developers
- Creamy texture
- Easy and precise application
- Variable mixing ratio of 1:1 to 1:2
Shop now
EVE Experience Colouring Tutorial and Demonstration